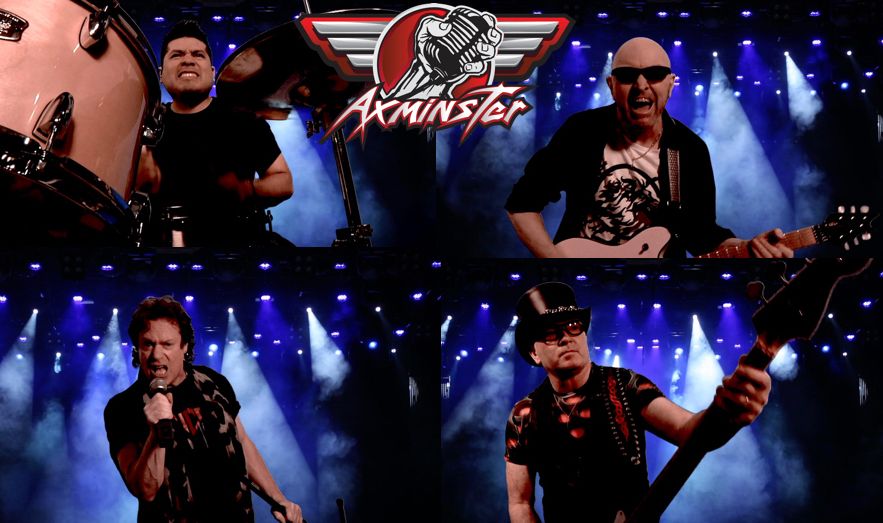 Here's to 2022!...and more in 2023. 
Happy New Year! 
2022 was such a great year for the band and we want to thank everyone who has reached out and gave us the thumbs up for continuing our journey. When we started writing new songs during the pandemic spring of 2020, we didn't know if the songs were going to stake a claim or if they were going to be a reclamation project. We found out quickly that we just didn't care! We wrote what we wanted and were excited about putting them down, and putting them out… 
We did hit a few bumps along the way…drummer Mike Lamm is battling lung cancer and after a few months of starts and stops, we were disappointed that he couldn't join us in the studio, but his spirit is always with us. His son, Shane…helped us out with pre-production and he is certainly a chip off the ole' block. Shane is "Bamm, Bamm Lamm" with the band Above Snakes, who are getting it done and touring the country. Check em' out! 
We found Xannon (Shannon) Xicay, to take over behind the kit, and he's a monster. Keeps us on time! 
Tightrope, our 6-song EP was released in February 2022 and it has been quite a marathon navigating the new world of on-line music marketing. Even though we are really renaissance men at heart, we built a website, found new fans all over the world, have been getting great reviews from digital rock webzines, met on-line radio DJ's who love what we are doing and we continue to pile up streams and find new friends from every corner of the globe. 
It's a new world order. But what we've found is that there are still hard rock fans out there, some great new bands making music and our "seasoned resume" has been embraced. 
We've released new videos, with more coming!... and found that rock and roll keeps us young at heart! It's been a blast. 
2023 looks to be even more exciting. We are finishing up writing a batch of songs for a new EP…we'll be headed into the studio in the next few months to start recording. We have some talented people with great experience who have reached out to us and are ready to add their touch to the process. 
This new record…(can you say record anymore?) Is going to be the bomb. (in a good way!) We think you'll like the new songs and we can't wait to share them with you. 
We'll be keeping you updated as we go, and there is talk of bringing Axminster out on the road and playing some gigs again! 
We appreciate all of you who either remember us from our 80's hey-days and stuck by us, came to see us when we reformed at the turn of the century, and all these new friends who we have met along the way. 
Let's make 2023 a great year! Do something you've always wanted to do. Life's short… and as a wise man once told me "You never see a brink's truck following a hearse"