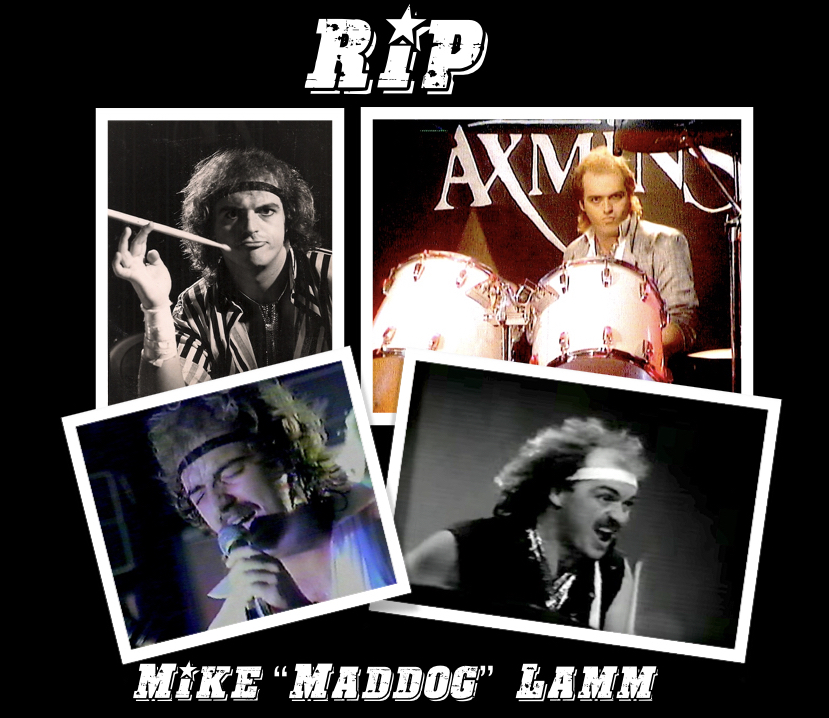 A word in passing from Steve:
If you're reading this, then you're a fan of the band or at least interested in who we are and where we've been and maybe where we are going. But once in while, you have to stop and reflect and take a moment when you're flipping pages in the scrapbook and trying to write the next chapter.
This is one of those times… On Thursday March 30th, 2023 we lost one of own.  Mike Lamm, an original founding member of the band succumbed to his long battle with cancer. We haven't spoken much about it in public and thought it was best to keep his illness private in the hopes that Mike would win his battle with lung cancer and come back to his rightful place behind the kit.
It didn't happen.
Mike and I go back to Jr. High School, where I first saw him behind the kit, singing Grand Funk Railroad and just owning the crowd. He was just straight up cool. We asked Mike to join us around 1979, right after we all just got out of high school- but he didn't have a drum kit at the time. After we spoke he needed to make a decision…to buy a car to get back and forth to work or buy a drum kit and join us. 
His then girlfriend told him to get the car…Mike bought the drums. 
He hooked up with Jeff Callan, the original bass player and me and we became the three musketeers. We had no idea what we were doing, or how to do it…but we decided were going to write songs and conquer the world. Or at least play a few gigs…
Mike took on the role of band carnival barker…he was our P.T Barnum…selling the band, booking the band, being "seen at every scene" and we all dragged each other up and around… We spent almost every single day together for 6 straight years…practicing, writing, recording, practicing, gigging, practicing, promoting… showcasing… and being "almost famous".
We thought anything worth doing was worth overdoing and Mike was the poster child for that. He became the "Maddog".
Had a blast…best of times.
We were like brothers, family… Life interrupted around 1986 and we had to break-up. Yeah…Bands breakup all the time, but this one hurt. Hard business….Tough on the wallet and the soul. Ran out of gas.
We did get back together, with a few "pieces missing" at the turn of the century and we he hit it again and it was fun again… Through it all, no matter if we weren't gigging with each other at the moment, or someone was in transition, or we were playing with other dudes, or recording with or without each other…Mike, like all the band members, was just a phone call away -and there was solace in that.
On Thursday March 30th, 2023…Mike is not at the other end of the phone, and I can't call him. There's no moral to this story…no reminder to "stop and smell the roses"…or a cautionary tale of excess gone bad, or a "don't put off tomorrow what you can do today greeting card" attached…
It just is what it is… and I miss my friend.